So, I haven't really had any reason to wear my suit in the past couple of years...except for this past NYE...

Last night I did have a reason...

...And I went back and looked at a couple of pics...one from when I was fitted for my suit; when it was buttoned, it was just a smidge tight. NYE, I wore my suit and felt a little too restricted (Being 40lbs heavier and not being able to button it COMFORTABLY)...and then there was me putting it on last night...

So, my friends...does it really look like I've dropped nearly 40 lbs in 2 months? You tell me...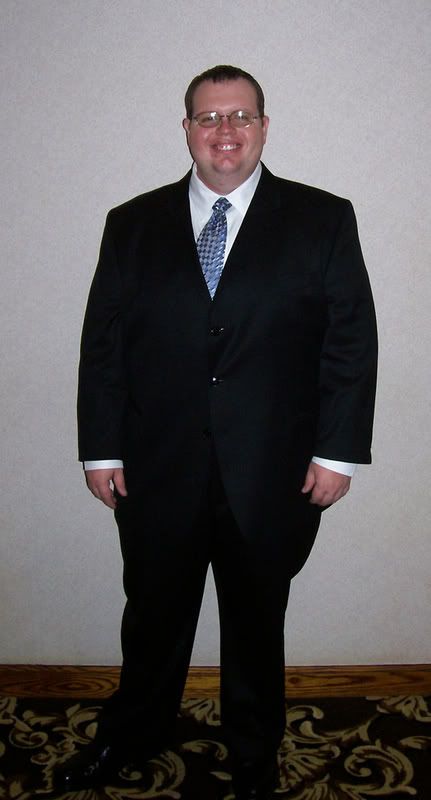 This was at Christmas...2008...you can see the buttons pulling on the fabric as the jacket is closed
And then, last night...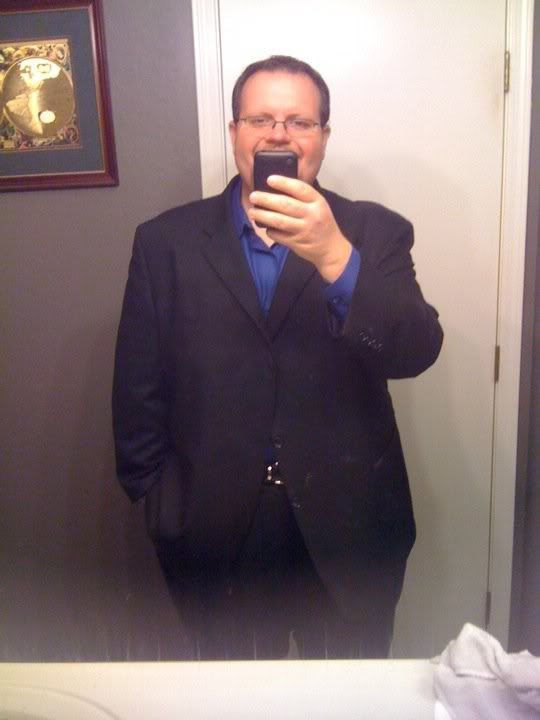 Yeah, I think I look better in my suit NOW than I did when I had it fitted. The front now closes over itself...and I can actually see a slimmer me, which I like.
As a friend of mine said, "A bit GQ now, aren't we?" - it was a nice compliment.
So, that's my little bit of vanity.
¬D.