So this is what a 50lb loss looks like -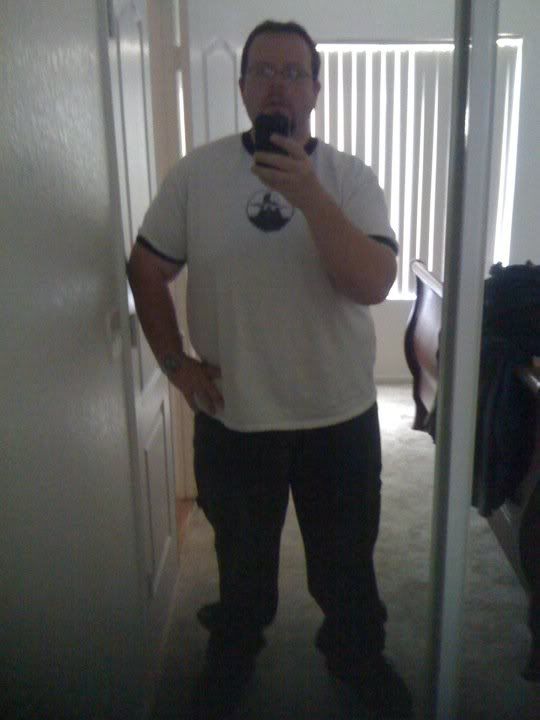 That's a size 44 on the jeans (I had sneaked back up to 48" at mid January) and that's a shirt that I couldn't fit into...even to wear around the house. This is me, at 300lbs...January 16th, 2011, I was back up to 350-ish.

I still have a ways to go, but, damn...it feels GOOD to be ALMOST back to my lowest weight of 289..but I'm not going to stop...I'm continuing until I'm somewhere between 225 lbs and 255 lbs.


=)




~Dusty.